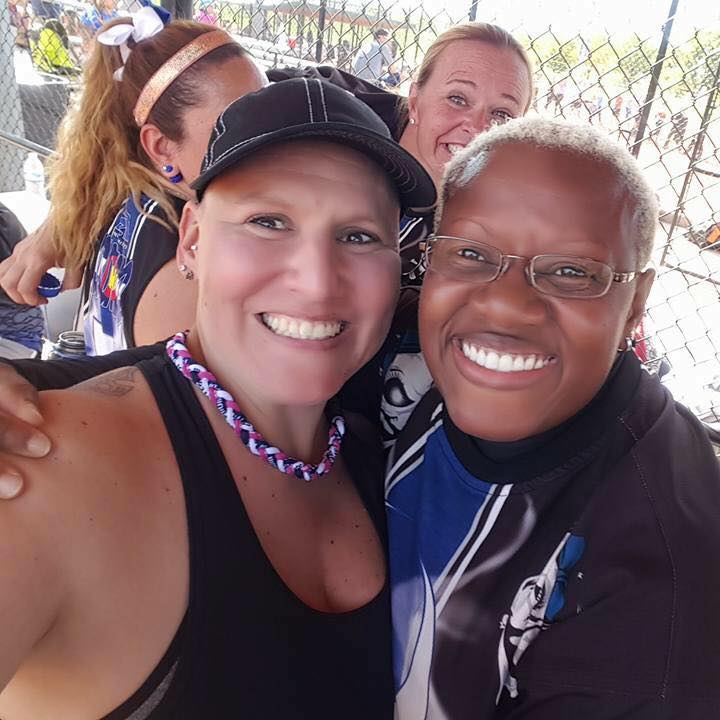 Ty Johnson – President
There is no greater good than doing what you can when you can for others, that is what Shari Baca taught me during the beautiful and powerful friendship we shared! This is my forward life mission whether it is joining a Board of Directors to help those surviving and impacted by this dreadful disease or simply sharing a warm smile and hug with someone in need, I will remain committed to doing the best I can in all the ways that I can because she inspires my soul!
---
Jennifer Doolittle – Vice President
For me growing up in the Colorado softball community it is all about competition, family and fun. Nobody did these 3 things better than Shari Baca. She is always by my side. The first time we met it was fate (we were both pickup players at a tournament). I have never laughed so much in my life. From that day on we were inseparable. Sometimes I didn't think my truck could drive to a tournament without re-routing to her house first. Apparently we are loud, so when we arrived at a field we were told that we could be heard walking in from the parking lot. It was always non-stop laughs when we were together, you never knew what to expect. Even though she is no longer her with us in body, her spirit lives on with all of us. She left her mark on Colorado softball. Let us all Live The Legacy. I am honored to be able to serve on the board of the BACa Foundation and help those in our community that are affected by cancer. When I am not on the softball field I am spending time with my kids (Kaylee & Caden), riding my motorcycle or working as a Service Administrator at Transwest Trucks.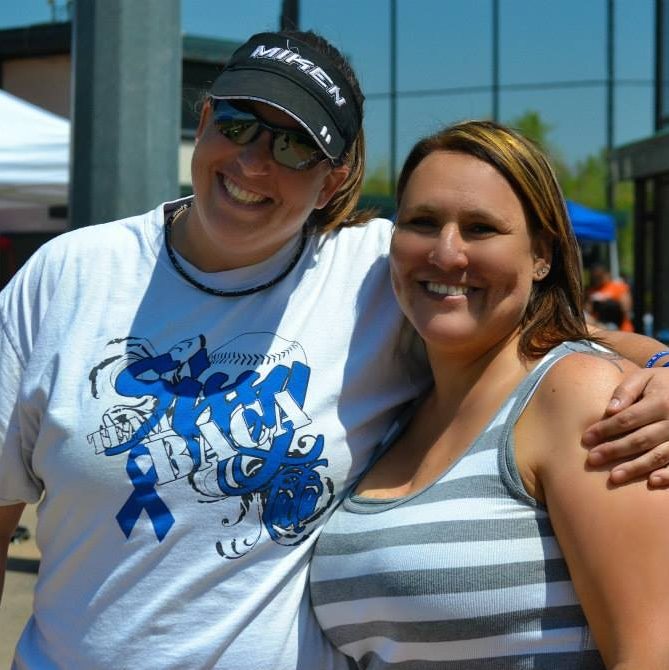 ---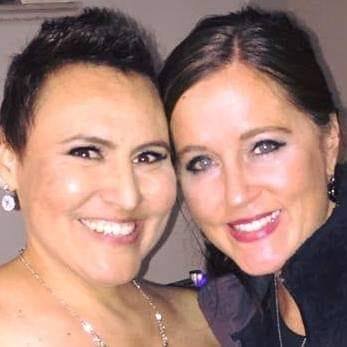 Chrissy Carroll – Secretary
I work full time as Regional IS Manager at ABB. I have two amazing children: Daniel and Abby. I also have a very supportive partner, Sarah. After losing my Mom to lung cancer at 23, I found a passion for helping those battling this terrible disease. I have since lost both of my parents to lung cancer, several other family members to cancer, two sisters have battled breast cancer, a brother-in-law battling stage 3 melanoma, and I have had skin cancer. One of my greatest accomplishments and passions is our fundraiser softball tournament in Shari's memory. Shari was an amazing incomparable human being, and her loss has touched our lives forever. The BACa Foundation is a legacy I am so proud to be a part of.
---
Holly Murry – Treasurer
The gift of giving is the most incredible feeling in the world and one that I love sharing with our amazing community. Shari Baca truly inspired people and gave a gift of love and friendship that will continue to live on in her memory. She inspired a community to understand the meaning of No One Fights Alone and nothing says this more than the ability of the BACa Foundation to help ease the financial burden of those battling this awful disease. My passion and desire to help others goes back to childhood after losing my close friend Travis to this disease. I have been involved in charity work most of my life and love sharing that passion with my incredible husband Dave and our two children Alex and Izzy. I am incredibly blessed and thankful that my ownership in FRSTeam for over 20 years, also allows me to be able to help people at work as well as in life. Can't wait to see how many people the BACa Foundation will be able to help in many years to come.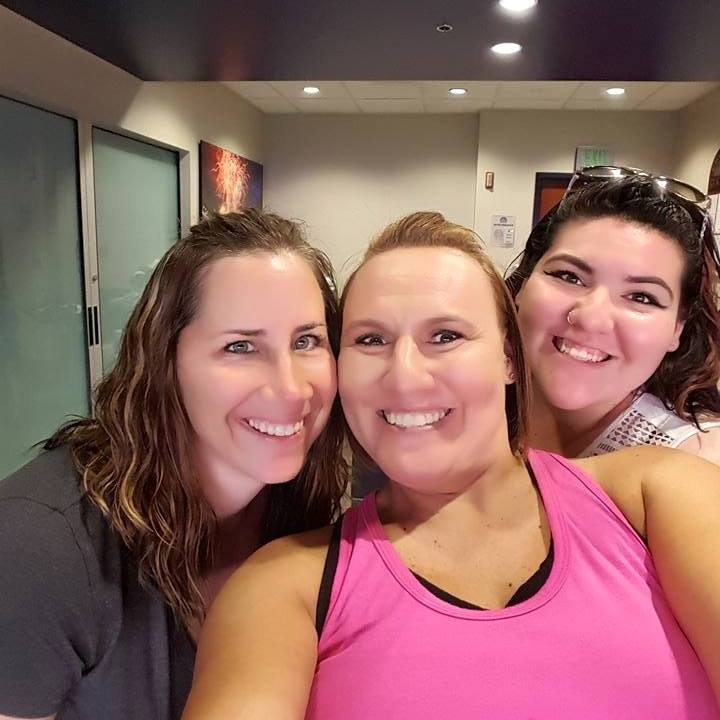 ---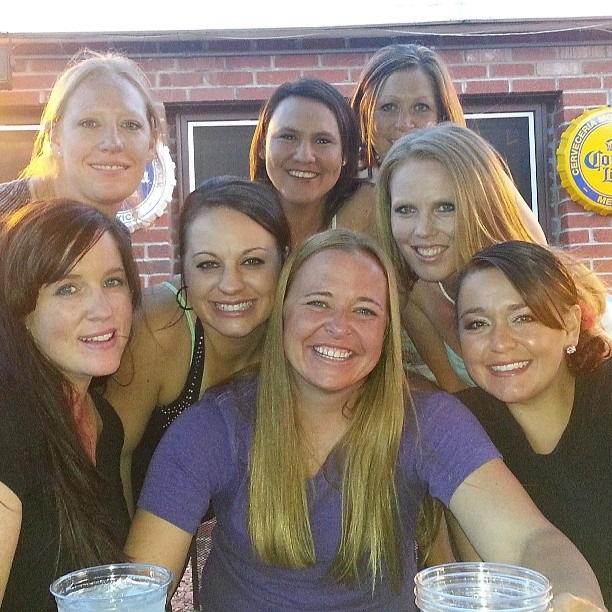 Terrisa Reeves – Board Member
There is truly nothing more powerful than community and family. Shari Baca was nothing short of a matriarch for ours. Whether it was dancing in the middle of a game, greeting everyone with a hug that you'd feel for days after, or flashing that huge and contagious smile – she has left a mark on the hearts of everyone she came in contact with. Too many of my friends and family have been impacted by cancer, most recently my nephew Nathan, who passed recently from a lifelong battle with Leukemia. This has driven my passion to be a part of impact and change for others – and I'm honored to help expand BACa Foundation's reach to support those impacted by cancer.
When not on the softball fields, I spend time with my amazing family – supportive and uber-patient husband Eric and our four sons. When I'm not being the only female in the house, I am a Territory Director for a K-12 student safety technology company, Lifesize.
---
Lauren Hofmann – Board Member
As a native of Colorado, I have been involved with the Colorado softball community for my entire life. Having the opportunity to join the BACa Foundation gave me a chance to give back to those in need in a way that has changed my life forever. Shari Baca's vision of helping others and giving back has continued to reach so many people in need. Everyone has been impacted by this terrible disease, but recently my dad was diagnosed with a form of Mantel Cell Lymphoma and is thankfully now in remission. When cancer impacted my immediate family it has pushed my desire to be a part of helping others impacted. I am honored to help spread the mission of the BACa Foundation and continue to live her legacy.
When I am not playing softball or on the field, I spend time with my incredible family and friends. My boyfriend, Shaun and our little fur ball, Layla. During my workdays I work at a learning center for individuals with intellectual & developmental disabilities.